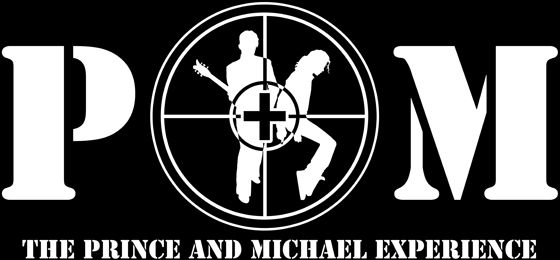 May 25th @ Fulton 55
875 Divisadero Street - Fresno, CA 93721
facebook / 9pm / $10 / 21+

06/01 @ Madrone Art Bar - San Francisco, CA info
06/07 @ Rev Room - Little Rock, AR info
06/08 @ Beauty Bar - Chicago, IL info
06/28 @ Nectar Lounge - Seattle WA info
06/22 @ Brazilian Yoga & Pilates - Los Angeles, CA info
07/06 @ Madrone Art Bar - San Francisco, CA
07/20 @ Red Devil Lounge - San Francisco, CA
07/26 @ New Parish with The Purple Ones - Oakland, CA info
08/03 @ Madrone Art Bar - San Francisco, CA
08/17 @ Beauty Bar - Chicago, IL
08/23 @ The Howard Theatre - Washington, DC info
08/24 @ World Cafe Live - Philadelphia, PA info
08/29 @ Highline Ballroom - New York City, NY info
08/30 @ Dreamland - Martha's Vineyard, MA info
08/31 @ Shipwreck'd Music Hall - Cape Cod, MA info
09/07 @ Madrone Art Bar - San Francisco, CA




If you live in the Bay Area or visit San Francisco join us
at our monthly residency @ Madrone Art Bar every first
Saturday of the month. 500 Divisadero @ Fell / 8pm

Prince and Michael Jackson fans celebrate on the dance floor as dj Dave Paul mixes album cuts, remixes, rare tracks and hits from the two artists. Collectively, Prince and Michael Jackson helped define the early-'80s era of MTV, revolutionized both R&B and popular music, and influenced thousands of musicians worldwide. This party pays tribute to two of the greatest artists of our time.

This dance party event features music from Prince, Michael, The Time, The Jackson 5, Sheila E., Janet Jackson, Vanity 6 and many more. Who will win, The Purple One or the King of Pop? Who cares... this is the perfect night out to lounge with your friends, make some new friends, get your drink on, dance your @ss off and celebrate the music of both these pop stars. The experience is presented by DJ Dave Paul who has successfully produced over 180 of these events in San Francisco as well as Los Angeles, Seattle, Las Vegas, Chicago, Washington DC, Philadelphia and New York.

"For TEN years now, Dave Paul has hosted and DJ'ed at the brilliant "Prince vs. Michael Jackson" parties. As selections of hits, rarities, and remixes from both artists are presented over the course of the evening, audience members square off in funky battle, holding signs bearing the mug of their favored entertainer to judge which one is the true king of pop. This sure ain't the place for cynics, but Darling Nikki's and Dirty Diana's are all welcome to participate." - SF WEEKLY


FACEBOOK


TWITTER



view photos from our collection of favorite party pictures

view photos from the San Francisco, CA party 5/18/13

view photos from the San Francisco, CA party 5/4/13

view photos from the Grand Rapids, MI party 4/27/13

view photos from the Detroit, MI party 4/26/13

view photos from the San Francisco, CA party 4/6/13

view photos from the Chicago, IL party 3/23/13

view photos from the San Francisco party 3/16/13

view photos from the Seattle, WA party 3/8/13

view photos from the San Francisco, CA party 3/2/13

view photos from the Washington, DC party 2/23/13

view photos from the New York City, NY party 2/22/13

view photos from the San Francisco, CA party 2/2/13

view photos from the Chicago, IL party 1/19/13

view photos from the San Francisco, CA party 1/12/13

view photos from the San Francisco, CA party 1/5/13

view photos from the San Francisco, CA party 12/1/12

view photos from the Chicago, IL party 11/17/12

view photos from the San Francisco, CA 10 Year Anniv. party 11/3/12

view photos from the Treasure Island, CA party 10/14/12

view photos from the Portland, OR party 10/13/12

view photos from the Seattle, WA party 10/12/12

view photos from the San Francisco, CA party 10/6/12

view photos from the San Francisco, CA party 9/22/12

view photos from the Chicago, IL party 9/15/12
view photos from the San Francisco, CA party 9/1/12

view photos from the New York City, NY party 8/24/12

view photos from the Philadelphia, PA party 8/18/12

view photos from the Dewey Beach, DE party 8/17/12

view photos from the Chicago, IL party 8/11/12

view photos from the Seattle, WA party 8/10/12

view photos from the San Francisco party 8/4/12

view photos from the San Francisco, CA party bus 7/27/12

CLICK HERE to see more photos from older event dates
© 2002-2013 Bomb Hip-Hop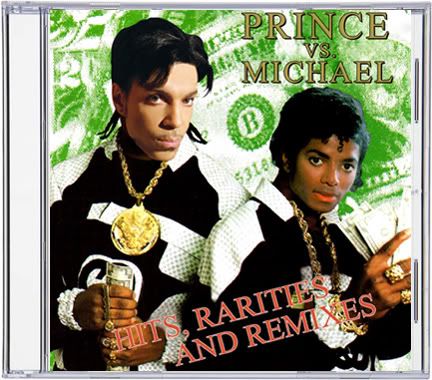 RADIO SHOW - listen to or download our Prince and MJ radio shows

P and MJ COLORING SHEET - download the pdf

HISTORY - a complete list of all past PR+MJ party dates

Do you have questions, suggestions and comments?
We would love to hear from other Prince and Michael Jackson fans.
You can write to us directly at princevsmichael@gmail.com

If you enjoy our Prince and Michael parties be sure to check out our
other theme nights; That 80s Show, Girls Rule, and Funkytown.


---
about the dj


Dave Paul began his music career in 1984, starting as a mobile dj and evolving into a prominent college radio dj, club dj, and remixer in San Francisco. One of his 45 minute reel-to-reel megamixes was featured on commercial radio station KMEL. During the late 80s and early 90s his weekly radio show "Beat Box Fridays" on college radio station KCSF was instrumental in breaking many hip-hop records in the Bay Area market. In 1991 he launched the now legendary publication The Bomb Hip-Hop Magazine and in 1995 Paul transformed the magazine into a record label. The company was named "one of the fifteen independent labels that matter" according to Rolling Stone and the labels Return of the DJ series was ranked by Spin Magazine as #25 in their "The 90 Greatest Albums of the 90's" (Sept. 1999 issue), receiving a higher rating than Gold & Platinum albums by Lauryn Hill, Pearl Jam, Tori Amos, Metallica, Green Day and Fatboy Slim. Dave Paul has been featured in URB magazine, appeared on the front cover of Billboard, and is featured in the motion picture Scratch. Mr. Paul has dj'ed throughout the US, toured Europe and the UK, released over 100 projects on his defunct record label and currently produces themed dj parties including the 10 year running Prince and Michael Experience.

Dave Paul has produced various Bay Area concerts and club nights from the early 90's to the present including the legendary sold out "Bomb" parties at the DNA Lounge from '92-'95, the 2003 "Bomb Hip-Hop Tour" in Europe as well as the "Return of the DJ" and the "DJ's & MC's" tours in 2004. Some of the cutting edge hip-hop artists that have performed at Bomb events include; Jurassic 5, Pharcyde, Kool Keith, Dan the Automator, Aceyalone, Invisibl Skratch Picklz (Q-Bert, Disk, Shortkut, Mixmaster Mike), Blackalicious, Beat Junkies (Rhettmatic, J Rocc, Babu, Melo D), Mystik Journeymen, Supernatural, Volume 10, Schoolly D, Akinyele feat. Rob Swift, Shakey feat. Rahzel, Ultramagnetic MCs, Pete Nice & Daddy Rich, Alkaholiks, Masta Ace, Freestyle Fellowship, Nas, DJ Craze, DJ Swamp, Grandwizzard Theodore, DJ Shadow and House of Pain with B-Real from Cypress Hill.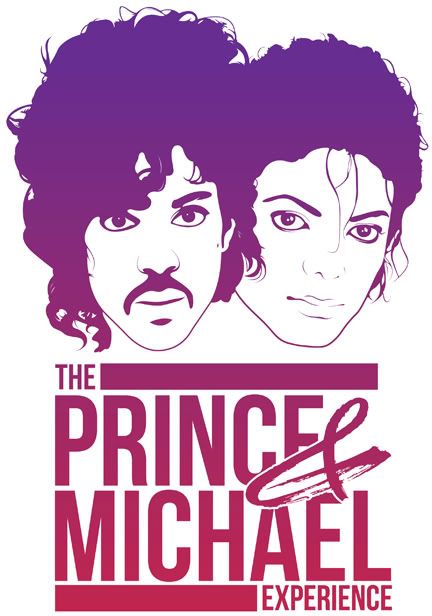 "I remember going to this night and not only having the time of my life but seeing so many other people having the time of their life - and that's not an exaggeration. There is such a rare form of positive vibes across the audience. I recall even the most "acoustic & woodsy music loving/ lone wolf/ mainstream hating" of my friend circle reluctantly winding up at the Prince & MJ night with me one night a long time ago and 20 minutes into it running into him dancing his ass off with a drink in one hand and a random girl in the other." - Tim O.

"Like I posted many times there is no place other than a Prince Michael experience... You are making me a bigger and bigger fan each time you bring your skills and PASSION to Chicago. Thanks for another night of memories!" - Samantha K.

"great job last night. I love how when i come there i dance with the same "Strangers" from the last party" - Kandyce B.

"thanks for a Great time!!! I had the time of my life!" - Ronchelle N.

"i really enjoyed hearing that version of Extraloveable... Awesome! We really appreciate u coming 2 the Chi... thank u SO much" - Leslie T.

"You were FANTASTIC last night at the Beauty Bar in Chicago. You have to love the pure joy that you bring to people's lives with your talent!" - Kimberley R.

"It's seriously the most fun I've EVER had at a club! The vibe is amazing, people are happy, and Dave is such a good DJ!" - Annette S.

"I would visit San Francisco just to go to your party :)" - Gloria B.

"It is an amazing moment to turn around at any given time during the night to see fans singing along and feeling the music." - Trina F.

"This is definitely the place to be for the monthly Prince and Michael Experience. If you like good music, good people, good drinks, and BIG FUN - get yourself to the Madrone every 1st Saturday of the month!" - Star C.

"My favorite night is the Prince and Michael Jackson Experience. They play Prince, MJ and related artists such as Janet Jackson and Sheila E. all night. It is THE best dance party in the bay area!!" - Larissa B.

"Madrone is the quintessential SF Bar with a multi-diverse crowd of super friendly people! From Security to the bartenders to the fabulous Prince and MJ DJ's to the insatiable crowd, it's like NEW YEARS EVE every party!" - GiGi M.

"We came. We drank. We danced. We laughed so hard we cried. We found the bathroom, waited ten minutes, and peed so we could comfortably laugh some more. We found the fan. We danced a lot more." - Danielle P.

"Madrone's MJ vs. Prince night was so fun, I didn't even mind the crowd. And with the minimal cover, reasonably priced and extensive drink selection, I can see why people pack themselves in!" - Jamie B.

"at first it was kind of annoying to stand outside, waiting.... they were doing 1 for 1 with people coming and going. but holy hell after going in and realizing how HOT it was (Michael Jackson theme, of course it was hot!) I appreciated that it wasnt ridiculously crowded - plus, there was perfect room to actually DANCE and not just do the head nod thing that you have to do in a crowded dance floor. " - Jodie B.

"Had a wonderful time here last Saturday with my best friend at the Prince vs. Michael party. Was quite chill earlier, then got packed. Great vibe. The staff was equally great... the owner even gave my friend and I a free drink. The clientele was very hip and smiling, and positive. My friend said that one of the girls there she was dancing with offered to get her a drink. That is totally unusual, a straight girl offering another straight girl who she didn't even know a drink! " - Samantha M.

"one of the most fun nights I have had here was a Michael Jackson vs Prince night. Even though I'm not a huge fan of either artist, its hard not to have a good time with a picture of someone's face glued to a stick." - Andrew P.

"Went for the first time last night for the Michael Jackson vs. Prince dance party and it was a blast!! Got pretty crowded but had fans blowing in the dance floor for cool air and never waited for a drink. Great neighborhood outing and perfect excuse to rock a Fedora!" - Stephani B.

"Always a good time. Good drinks easy to grab a cab or drive to. I was there last week for Prince vs. Michael and had a blast! " - Tara M.

"My kind of place includes Prince cut out face masks and Michael Jackson videos all night long in a setting that is equivalent to a saloon meets burning man." - Radi I.

"Prince v. Michael is the best dance party I've found thus far, and it doubles as church for me, and many others. A great lounge with art all over, old school couches and chairs for lounging, good bouncers, an industrial fan and cheap, quality beer on a Saturday night." - Jessica R.

"I had a pretty damn good time. The energy was excellent on Saturday night...people were smiling and laughing and having fun. Girls weren't being catty and dudes weren't groping. Nor did it take forever to get a drink. It *was* insanely crowded, and believe me, I am *not* touchy person, but after awhile, I kind of felt that there was a camaraderie to it. It was cozy in a sort of "March of the Penguins" huddling-for-warmth kind of way." - Karen F.

"These are the BEST parties I have been to!!! the fact I waited in line did NOT matter. Had such a badass time, even if the heat got to me in the end. the best part??? I held the Prince impersonators guitar! shit like that never happens to me! rockstar!" - Claudia VM






---
blog l photos l contact
l ustream l facebook
l
twitter